Important Information About HSD Benefits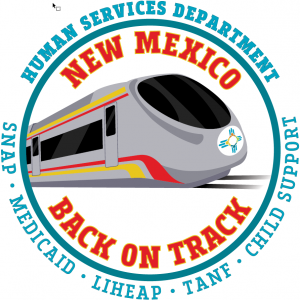 The New Mexico Human Services Department made short term changes to our programs. This was to help clients get through the COVID-19 crisis. These changes were approved by the federal government. One change was a brief increase in SNAP benefits.  The federal government helped us pay for the increase. We also made changes to the way people could apply for or renew their benefits. These were interim changes. The changes were made to make it easier for everyone to access benefits.
The chart below shows the temp
orary changes that were made.
15% Increase in Benefits (SNAP)
There was a temporary increase to SNAP benefits each month. This started January 2021. This benefit will end on September 30, 2021.
Emergency Allotment (SNAP)
Your SNAP benefits temporarily
went up.
They were raised to the highest level you could get. It was based on your household size. This began in January 2021. This benefit will keep going through the Public Health Emergency.
See the amount of the increase in the chart below.
| | | | | |
| --- | --- | --- | --- | --- |
| Household size | Max Allotment | You are Eligible for | Emergency Allotment amount | Total SNAP benefit |
| 1 | $250 | $250 | $95 | $345 |
| 2 | $459 | $200 | $259 | $459 |
| 3 | $658 | $600 | $95 | $695 |
| 4 | $835 | $200 | $635 | $835 |
SNAP & Cash Interviews
and Eligibility Extensions
You did not always have to do interviews to apply or renew SNAP and Cash. Benefits could continue without a new application.
Medicaid Eligibility Extensions
If you were approved for Medicaid, it was extended every three months. A renewal was not required. If you did renew, you may have had benefits extended for 12 months. That is if you were still eligible.
Back on Track!
Changes are coming that will get HSD benefits Back on Track. We want to make getting Back on Track with your benefits as simple as possible. That way you can get the benefits you deserve. Here's what to expect:
SNAP Benefit Changes: October 1, 2021
In October, the maximum SNAP benefit amount will go up. You will probably see an increase in your monthly SNAP benefit.
Income Eligibility (Federal Poverty Level Guidelines) | New Mexico Human Services Department
Emergency Allotmen
t (SNAP)
When the Public Health Emergency ends, you will no longer get the Emergency SNAP supplement. You will get what your household is entitled to.
SNAP & Cash Interviews and Eligibility Extension
Interviews may be required to apply for or recertify a SNAP or Cash case. Interviews can be done in-person or by phone. An application must be submitted. It will be used to see if you can still get SNAP or CASH. This is at the Interim Review (IR) and Recertificatio
n. You may lose benefits if you do not give us an application.
Medicaid Eligibility Extensions
Most HSD programs must be renewed. This starts again when the Public Health Emergency ends. You must complete your renewal. You will not keep getting benefits if you are not eligible. When your renewal date for a program is coming up, HSD will send a letter. The letter will say it is time to renew. Or you can renew online at www.yes.state.nm.u
s.
Questions? Call HSD's Consolidated Customer Service Center
1-800-283-4465 or visit www.yes.state.nm.us